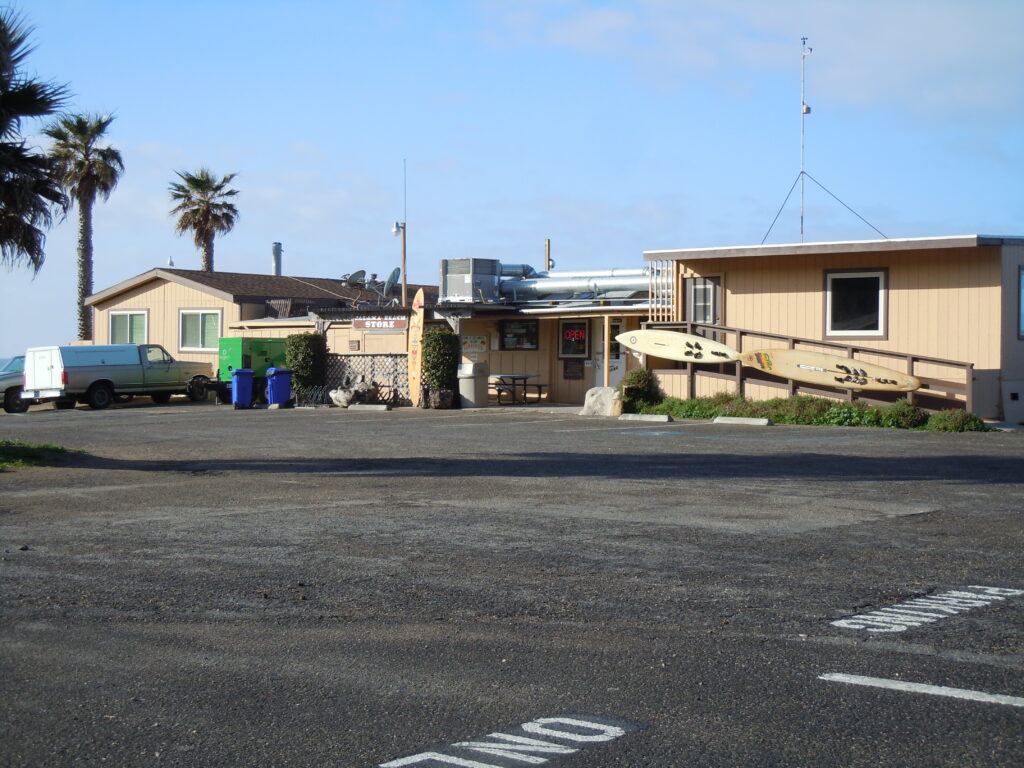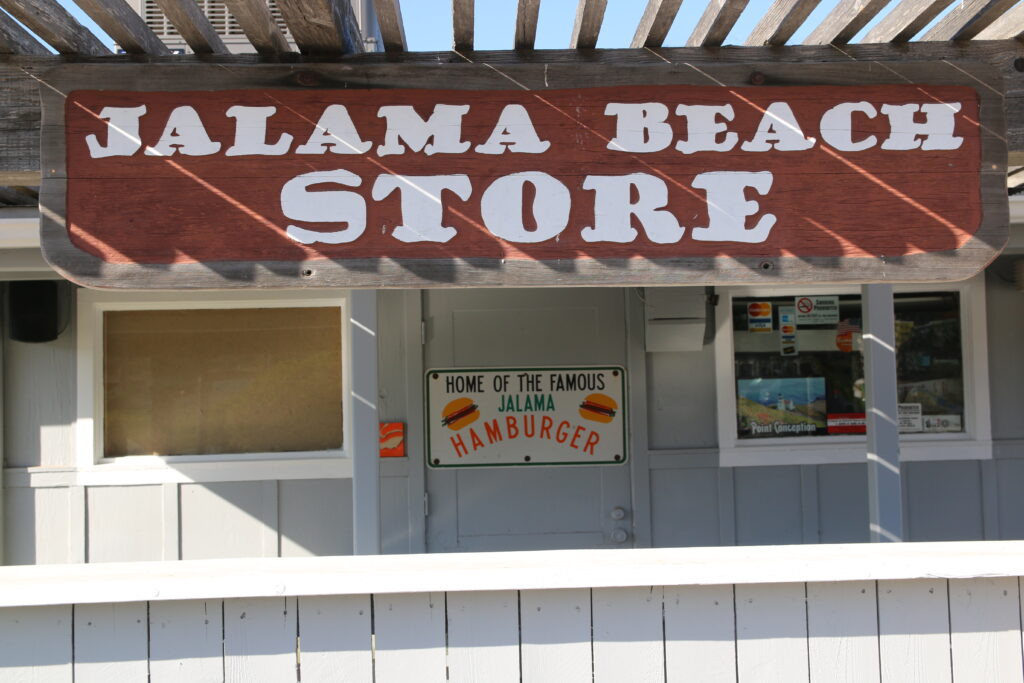 Jalama Beach Store & Grill has served campers, surfers and visitors for over 40 years. The "Jalama Burger" has become known around the world as one of Southern California's hidden treasures. The Jalama Beach Store is located in the Jalama Beach County Park and every year is visited by hundreds of thousands of people from around the world. Jalama Beach is also popular with kite surfers, campers and a favorite destination for local surfers.
The Jalama Beach Store History: For over 40 years, visitors to Jalama Beach County Park have enjoyed one of the best burgers in Southern California. Don and Kathy Eittreim created this culinary masterpiece that has satisfied the hunger of thousands. Can you imagine, visiting a great beach, walking along or doing a bit of wind-surfing for a few hours… then visiting the Jalama Beach Store and biting into that juicy Jalama Burger! It's easy to understand why the Jalama Burger™ has been featured several times in Sunset Magazine, the LA Times and in many other articles.
Wow, this Jalama Burger™ is one experience not to be missed in life.
Kathy Eittreim was the creator of the "secret" sauce that gives the burger a distinctive taste. Don Eittreim tells us that the secret sauce recipe is safely locked away and not available to anyone outside his immediate family. Even the famous Ray Croc (founder: McDonalds™) often visited the beach and asked Kathy to personally cook a Jalama Burger™ for him – "Best burger I have ever tasted" – a very true statement told in the words of the founder of McDonalds.
And a little history lesson makes this story even more interesting – Kathy Eittreim's maiden name was…. you guessed it…. "MacDonald."
Santa Barbara Independent: article:https://www.independent.com/2014/03/18/35-years-jalama-burger/